Components
Learning Environment Analysis
We'll do a thorough evaluation of your current learning strategy, culture, and leadership priorities.
Role and Task Analysis
We'll analyze your business activities, the structure of your teams and the work they perform.
Content Analysis
We'll review and evaluate your existing content and learning resources, helping you leverage and maximize your investments.
Consulting
We'll select subject matter experts that understand your world, and pair them with our learning experts to make the right recommendations and guide your next steps.
The Application
Strategies for Modernizing Health Care Systems
Briljent has a long history of working with states as they work to modernize health care systems and programs. Our understanding of this space was significantly enhanced when we put together a team designed to focus specifically on helping states evaluate current conditions, develop strategies, secure funding, and plan implementation to adopt new and improved healthcare technologies.
Briljent's lead HIT consultant, Nick Blake, came to our team from the Centers for Medicare and Medicaid Services (CMS), where he was a national leader of Federal Health IT programs. In addition to authoring Federal regulations, Nick also managed the EHR Incentive Program for 17 States and was the CMS lead for the Eligibility and Enrollment Program for the State of California. Prior to CMS, Nick worked for the State of Florida at the Agency for Health Care Administration.
Under Nick's guidance, our team has analyzed and developed strategies for HIT initiatives across several states and helped secure millions of dollars in funding. Our team understands the challenges states face and the importance of driving HIT initiatives forward, and we apply an approach based on experience, expertise and tools that completely change the way states think and collaborate. Our goal is to ensure that HIT programs are developed strategically in alignment with each state's goals, funding opportunities are maximized to the fullest potential and federal review and approval is expedited.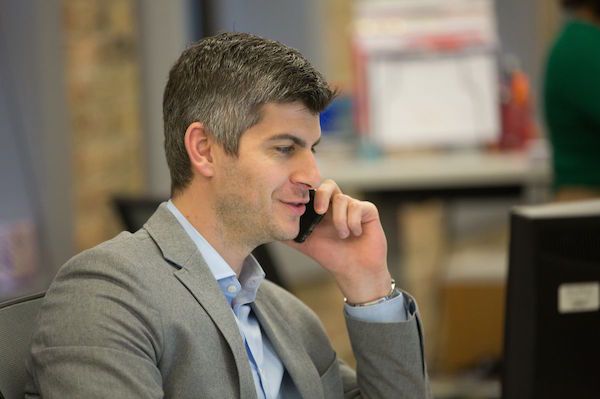 What people are saying
Briljent Aligns with My Passion for HIT Initiatives
I came to Briljent for three reasons: the culture, the work product and the growth potential. I've spent most of my career committed to public Health IT programs and was surprised to learn just how much Briljent is involved in these initiatives. I view my capacity with Briljent as a natural continuation of my passion for HIT initiatives, and am truly excited to add my experience to Briljent's training, project management and change management services.
Nick Blake, Director of Client Services, Briljent
"