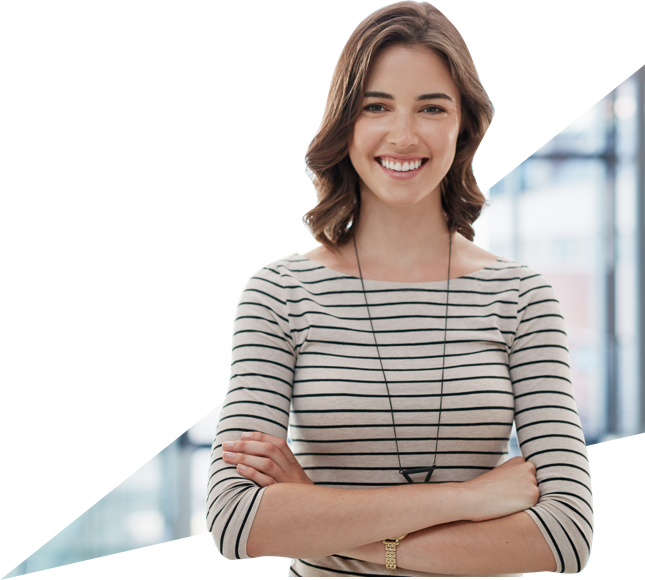 See job openings
We created our Non-Negotiable Items (NNIs) and Communication Creed to help us express our culture expectations. These items are the foundation for our recruitment and hiring efforts and help us to bring talented and hard-working people to our team. That gives us the ability to professionally match individual backgrounds, skill sets, and expertise with the needs of our clients, while maintaining the Briljent way of doing business. Serving others is a primary goal. It is reflected in our personal lives and our business choices. It drives the types of projects we seek, the relationships we establish with our clients, and the way we embrace and support our family of employees.
"You've put together a fabulous team! I'm loving this group of people!"
"I have never worked for a company that made me feel so important."
"Briljent constantly instills a sense of growth, community, and job satisfaction that I've not felt elsewhere."
"Best company I have ever worked with. Thanks for your dedication to your employees."
"Briljent offers opportunities to build skills in areas that you wouldn't normally have the opportunity to obtain."
"This is a very supportive culture. For those who like to constantly learn new things, this is a great place to be!"
Communication Creed
Deal with it.

Don't avoid it or it festers.

Handle others with care.

The Golden Rule is alive and well at Briljent.

Timing is everything.

Choose your battles.

Let the rest go.

Listen.

You have two ears and one mouth.

Talk to the person directly,

not to others.

Understand the other view.

Don't assume you know where they are coming from.

We all have strengths and weaknesses.

Focus on others' gifts, help with the rest.

Be creative with differences;

they are a source of ideas.
Non-Negotiables
Impeccable Integrity

At Briljent, our team has a code that we apply to both work and life: do what's right, do what you say you're going to do, and do it all honestly. We're big believers in following our conscience, and not being afraid to do the right thing even if it requires a healthy dose of humility. That might mean admitting a mistake, but having the willingness to correct it; or asserting that we don't have the perfect answer, but doing everything in our power to find it. Sometimes that philosophy surprises people. But Briljent's goal is to have genuine, transparent relationships with our clients—and with each other. We feel the best way to do that is to be honest, work hard and earn trust. And to never do anything we wouldn't do in front of our grandmothers.

Purposefully Positive

Good or bad, attitude is infectious. We know we might have to face an unpleasant day or a negative situation, but we live by the old adage that when life gives you lemons, you make lemonade. Everyday we make a choice to be intentional with our attitude, focusing our efforts on being part of a solution. We recognize the value of being honest and transparent, as well as being wise with the words we choose to speak. We can't always control what happens, but we can choose how we will respond. Of that, we're positive.

Never, Never, Never, Give Up

Simply put, we don't think quitting is an option. Our company was founded on perseverance, and we've learned through experience that good things are worth working hard for. We embrace a good challenge, and we also appreciate the strength we get from overcoming it. The ingenuity in our work reflects this belief; even in the most difficult circumstances, we break through obstacles and deliver for our clients. We don't pretend to be superhuman, and we're not immune to frustration. But we will push it to the side, get back up and keep moving forward with renewed optimism and focus. That's what separates the brilliant from the average.

Deal With It

If this seems forthright, well…it is! We want our team members to handle obstacles, disagreements and challenges head-on. We have an esteemed group of intelligent, creative people on our team. Sometimes we have a difference of opinion. Occasionally, we might have a miscommunication. But we don't allow those minor roadblocks to turn into major issues. We promote a culture where our employees engage in open discussion, active listening and respectful dialogue. Then we work together to find a resolution that works for everybody. Often times, we find that our different ideas lead to one amazing solution. We apply that same philosophy to the projects we work on: if there's an issue, we engage honestly with our client to develop a solution, and then move forward with clear minds, renewed vision and valuable relationships. We wouldn't have it any other way.

Learning Leaders

We believe the opportunity to learn happens every day. Our team strives for new knowledge in every experience we have, whether it's personal or professional; and we're not afraid to jump outside of our comfort zones to seek it. We think this is especially important for our Leadership Team. Our leaders love to learn, and are always on a mission to expand their capabilities and knowledge in the subject areas we support. We recognize that leadership doesn't denote omniscience, so we find ways to empower our entire team by setting an example of what the willingness to experience new things can do. They encourage the entire Briljent staff to seek new ideas, find creative ways to hone their skills, and share lessons learned so we can continually bring our best to our clients. It's not always easy. Honestly, it's not always comfortable. But that's okay. We love a good challenge.

To Whom Much is Given, Much is Required

We don't take our success lightly. We've worked hard and our diligence has yielded a flourishing company. But we never take it for granted. We've made it a priority to give back whenever possible, and extend to others from what we've received. For us, that means taking the opportunity to use our time, talents and gifts in a way that serves others. We strive to mentor our fellow team members, deliver outstanding products to our clients, and continue to be good stewards of Briljent by upholding our culture of integrity and diligence. Whether it's staying late to help a co-worker on a project or participating in philanthropic activities in our community, we believe that giving back is a demonstration of our character.