Components
Learning Strategy and Implementation Planning
We'll build a roadmap that includes recommendations on governance, process, team structure, tools, quality assurance and change control.
Curriculum Design
For a given series of content topics, we'll provide a structured map of roles, content topics, course assets, activities and assessment strategies. If there are multiple roles to consider, we can help you modularize content efficiently and develop selective learning paths for each role.
Course Design
We design courses that use a full range of formats that are engaging and effective including, when appropriate, supplemental pre- and post-course activities and resources to enhance long-term knowledge retention.
The Application
Improving the Learning Experience for Case Managers
One of our clients, a healthcare provider, had a Virtual Instructor-Led Training (VILT) program for case managers that included sixteen days of very technical content. The client wanted a more learner-centric training model designed in a "flipped classroom" format. The flipped format involved guided self-study followed by supervised discussion and practice – it accommodated a variety of learning styles and gave participants the ability to control their own learning experience, studying at their own pace. For the model to be successful, it was important for us to design and develop a training experience that was interactive, engaging and easy to assess.
We were really excited about the opportunity and up for the challenge. Our team responded with a design that both met the requirements and improved the learning journey. We used a blend of reading, discussion, practice activities, and assessments to present each topic. We also redesigned the curriculum, integrating theory, systems, and soft skills—which allowed learners to practice speaking knowledgeably with customers while looking up and entering information in the system, just as they would need to do on the job.
The new format will enable most participants to complete the program more quickly. It has also modified the role of the trainers, who now serve as coaches to monitor and support learner progress. As a result, the company is benefitting from faster time to proficiency and reduced training costs.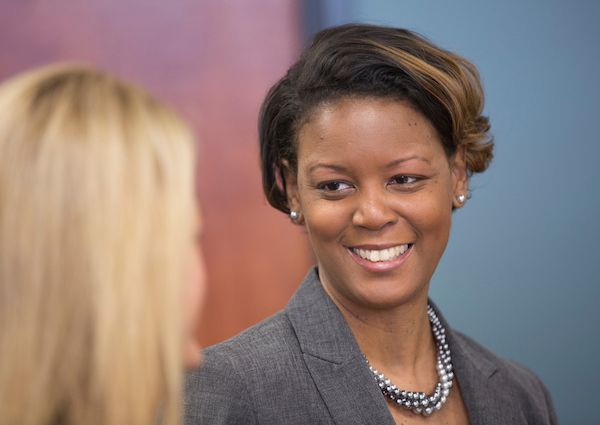 What people are saying
We Impact the Lives of People in the Community
We're very proud of the work we did on this project because we realized the critical role the case manager played in helping people navigate a complex healthcare system. This format allowed us to give case managers the skills and knowledge they needed to help beneficiaries. It was very rewarding to have the opportunity to provide case managers with an interactive, engaging and thorough training that would enable them to impact the lives of people in the community in a very positive way.
Renita Kelley, Project Manager
"