Components
Pre-Session Activities
These activities help participants get up to speed on core concepts and prepare for learning. They establish baseline knowledge, create early engagement, and give participants an opportunity to shape the class and make it more relevant.
Instructor-Led Training
Facilitator and participant materials ensure consistent delivery and provide easy reference after the class is completed. Supplemental job aids and other forms of performance support can help learners retain hard-to-remember concepts.
e-Learning
Accessible at any time, e-Learning serves geographically dispersed audiences cost-effectively. Courses can be delivered to mobile or desktop devices and tracked through your learning management system or hosted simply on a website.
Virtual Instruction
Web conferences extend the reach of your facilitators, creating a comfortable environment for engagement and discussion among small groups. They can follow classroom events to continue the conversation and check up on progress, or can ensure quick consistent delivery of time-sensitive messages.
Video
Video is user-friendly and can quickly demonstrate and explain many learning concepts. Briljent can develop high-definition professional quality video or web-quality short videos.
Flipped Classrooms
The flipped classroom is a format that turns traditional learning upside down. "Homework" is given first in the form of self-paced learning, followed by classroom events that allow for practice, application, Q&A and coaching. Used increasingly for adult learners, the flipped approach results in faster time to proficiency, more effective use of trainers and greater learner engagement.
Performance Support Tools
Performance support tools provide easy access to information that participants will want to refer to again and again on the job. Tools can be as simple as a printed reference card, or as complex as an online knowledge library, depending on the need.
Manager Coaching Tools
Outcomes are improved when supervisors and managers are actively engaged in the learning process. Our manager preparation can include messaging, coaching tools, and ideas for reinforcement as learners adopt new skills.
Informal/Social Learning
Our informal and social learning activities are designed to ensure that learners continue to discuss concepts, give and receive peer support, and share best practices, providing the social influence to change both thinking and behaviors.
Assessments and Certifications
It's important to ensure that your team understands, demonstrates and retains learning concepts. Briljent uses a range of techniques to assess knowledge, application, and retention, depending on your goals.
The Application
Delivering Heating and Cooling Assistance to Vulnerable Populations
Briljent is currently contributing to the delivery of a significant federal grant program for home energy assistance for low income families. We provide training and technical assistance to federal grantees across the country, working across the U.S. and with all states and directly funded Native American tribes.
The program supports grantees in providing heating and/or cooling assistance, crisis intervention assistance, and weatherization, and serves vulnerable populations with highly diverse needs. Since this is a block grant program, states and tribes have flexibility in how their programs can be implemented, and Briljent's training and technical assistance needs to be equally flexible. Grantees do have to follow federal statute when it comes to policy development, program management and fiscal management of their programs, so Briljent works closely with federal staff, subject matter experts and grantees themselves.
Our work includes:
• Content and materials for national and regional grantee conferences. Briljent creates presentations, handouts and
activities, conducts practice sessions, communicates with all presenters and moderators, creates the agendas and helps to
develop topics for the general and breakout sessions.
• National training webinars on such topics as program basics, working with tribal leadership, creating a model plan, and
wood stove heating. Briljent creates presentations, recruits speakers or panelists, facilitates practice sessions, moderates the webinars, and provides 508-compliant recordings for web posting.
• On-site training and technical assistance for grantees. The team visited ten grantees a year for a two-day hands-on site visit to consult on a variety of topics, tailoring the agenda to the needs of the grantee.
• Facilitating development of a peer-to-peer mentoring network. This network connects state and tribal grantees to mentors. Briljent helped match participants and facilitated all communication and monitoring of the network.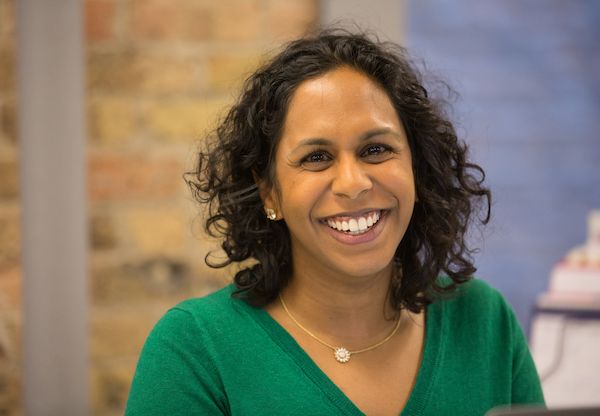 What people are saying
We Are Proud of the Work We Do
This project was significant for me. At its core, the program helps low income families to heat and cool their homes. These are basic things most of us take for granted -- but without assistance from a grantee organization, these populations are vulnerable, especially where there are young children or elderly family members. The program also helps in crisis situations (for example, a propane gas shortage or national disaster) when the impact on individual families can be extreme. Knowing the type of help these grantees offer, and the populations they serve, I am really glad we are involved and proud of the work we are doing.
Benita Sinnarajah, Federal Services Manager
"